(North Georgia News) — A 34-year-old Union County man is dead following a confrontation with Cherokee County, GA authorities. Anthony Payne was a person of interest in the Tuesday shooting deaths of his father, Charlie Payne, 59, and his stepmother Louise Payne, 67.
The couple's bodies were discovered Thursday by family members at their home at 1098 Nottely Dam Road, Union County Sheriff Mack Mason said.
Anthony Payne died after he fired on Cherokee County sheriff's deputies as they confronted him near Swan Lane in Canton, Sheriff Mason said.
"Two Union County residents, husband and wife, were found shot to death in their home on Nottely Dam Road," Sheriff Mason said. "Their vehicle was missing, it was a 2007 Ford F250 pickup, grey in color."
Click here to read full article from North Georgia News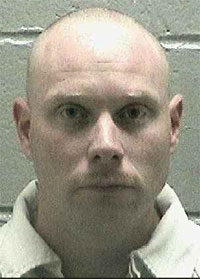 Feel free to share any post from the WKRK website that you feel is beneficial to your community. We encourage input from local law enforcement, government officials, emergency management officials, schools and other public service organizations. To send us information, use the form on our WKRK Info page.
1,317 total views, 10 views today